Welcome to Fussa,
the city that is blessed with beautiful nature
and rich international cultures.
Nestled in the west of Central Tokyo, approximately 40km,
Fussa is an only one-hour train ride from Tokyo Station.
With Yokota Airbase(US Airforce base) right in front of our school,
one directly feels why Fussa is known as a city of diverse cultures.
Access to New Japan Academy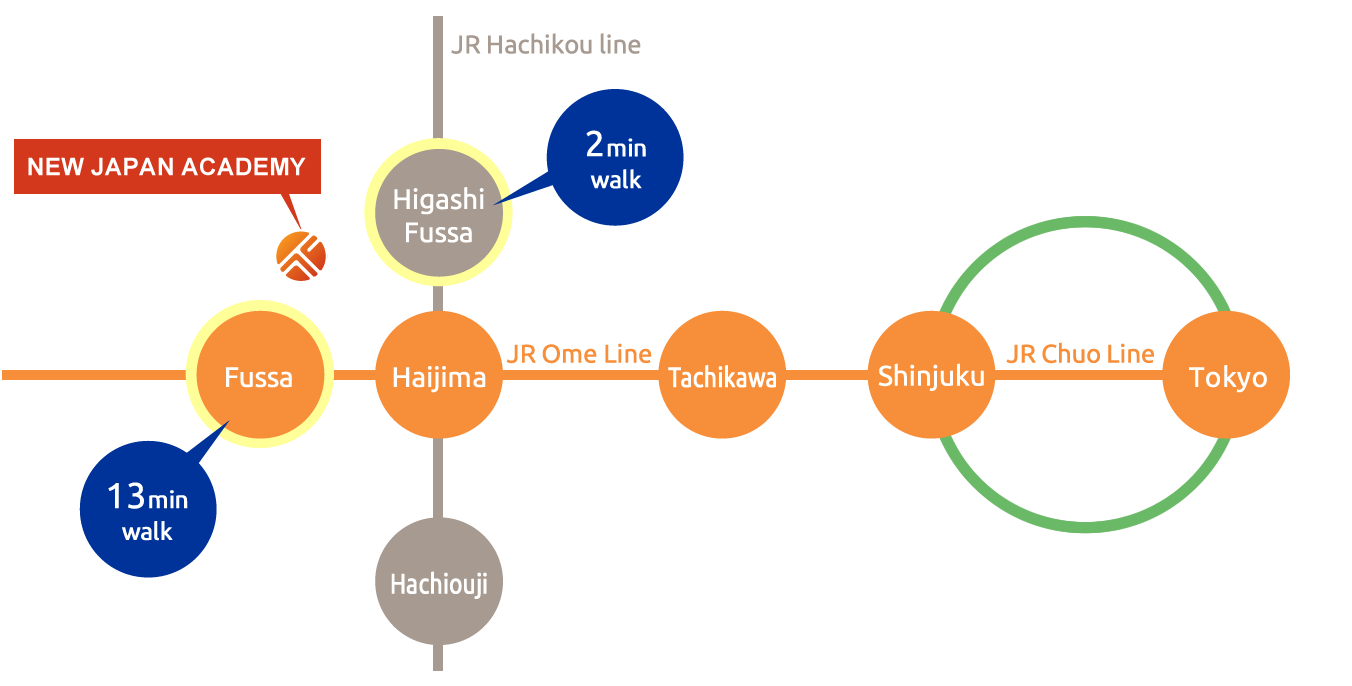 13min walk from JR Ome Line Fussa Station
2min walk from JR Hachikou Line Higashi Fussa Station