A course for
expatriates in Japan
We offer a variety of classes according to the needs of each student.
A unit of study is one month.
You can decide the duration of your study to suit your schedule.
Course Outline
Example of learning purposes
For life in Japan
As preparation for entering college and University
For employment in Japan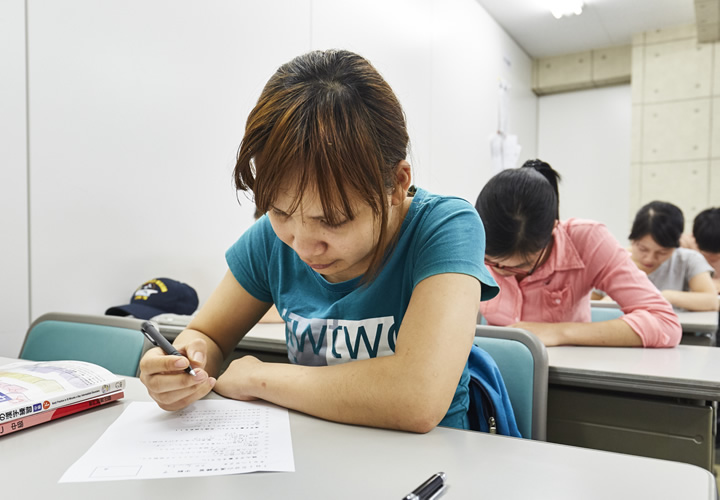 Course Information
Who may apply

Those who already hold a visa to stay in Japan.
Able to commit to 5 day- a week-study schedule. (Monday to Friday)

Admission Time

Upon request.
(However those at the elementary level will start either in April, July, October, or January)

*Please inquire well in advance, so your request to start at your desired month may be processed in your favor.

Course duration

Free to set yourself.
(a unit of study is one month)

Tuition

¥42,000/month
(discount applies with one payment of three months or six months)

*NB. This doesn't include the cost of texts and copy fees.

Classes

Five days a week. Monday to Friday

Class Time

AM or PM depending on the Japanese skills

9:00 to 12:30 (45mins ×4)
13:30 to 16:55 (45mins×4)

*Decided at school's discretion
Private and group lessons available
For those who wish to study in depth, private lessons and group lessons are available upon request.
Please inquire with the time of your preference between 9:00 to 17:00.