General prep course for
tertiary / higher education.
This course is for those who would like to acquire
the level of Japanese proficiency required for acceptance in tertiary education.
First, master the basic of the language, and then
the course will proceed to prepare for tests such as JLPT and EJU.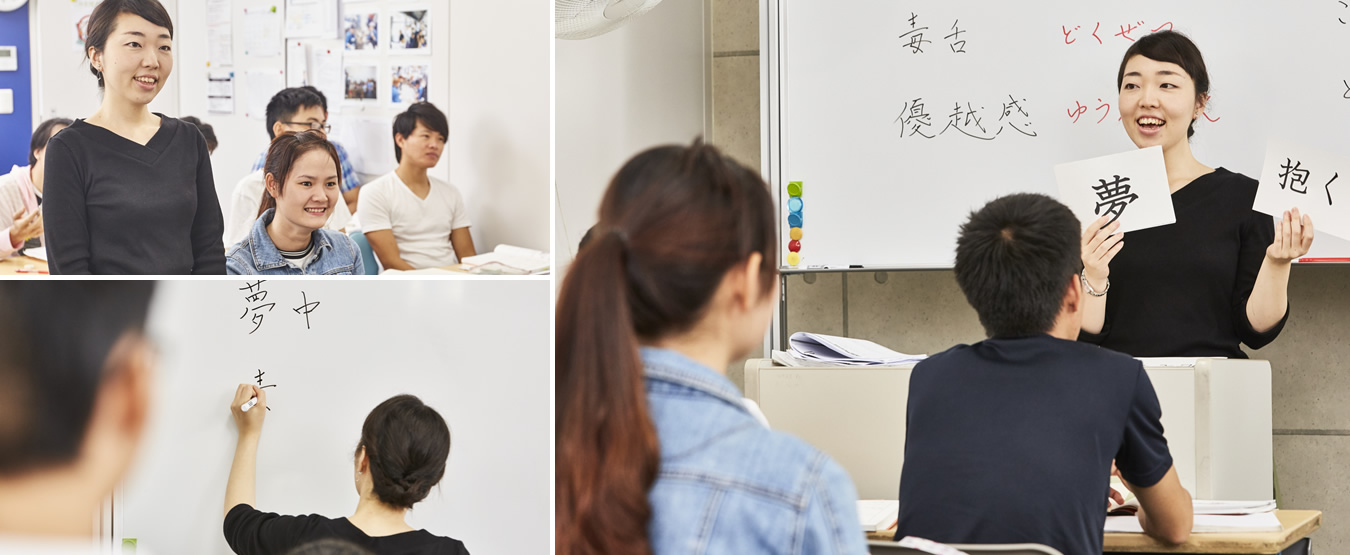 Course Outline
Tailored study guidance provided according to the educational goal of each student.
If desired, general subjects, mathematics, and English can be available as elective subjects. Classes are divided according to your proficiency levels, or by the category of tertiary education you wish to enter. On top of the main text "Manabou! Nihongo", writing instruction and conversation sessions with the original teaching material are offered. A homeroom teacher is assigned to each student so s/he can provide support specific to individual needs. When the matriculation time approaches, you will receive meticulous support with the process of applying to the educational institution of your choices. From filling out the application form to having mock interviews, all the support you receive will certainly propel you toward achieving your educational goals.
Course Objectives
To gain admission to educational institutions (University, Graduate school, college) of your choice.
Those wishing to proceed to graduate school will need to pass a selection exam. When passed, special lectures will be available.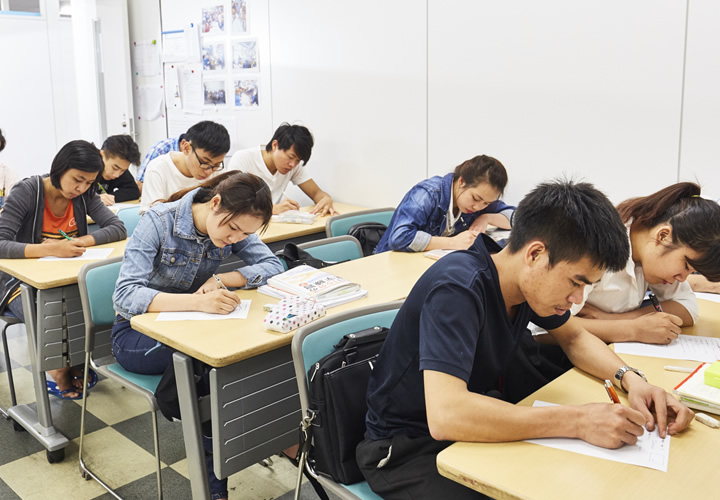 Course Information
Who may apply

Completed 12 years of education in the country of origin or equivalent.
Wish to go into higher education in Japan and is committed to achieving one's goal through steady efforts.

Type of Visa required

Student

Time of admission

April, July, October, January

Course duration

April admission: 1 or 2 years
July admission: 1 year and 9 months (or 21months)
October admission: 1 year and 6 months (or 18months)
January admission: 1 year and 3 months (or 15 months)

Classes

5 days a week. Monday to Friday

Class time

AM class or PM class

9:00 to 12:30 (1 class 45mins ×4)
13:30 to 16:55 (1 class 45mins ×4)

*Decided at school's discretion
Course Curriculum
Elementary Level
Review of Elementary level
Upper Elementary level
Intermediate level
Upper Intermediate level
Advance
Kanji Text N5→N1
Writing and description instruction
Conversation
EJU Prep Training
(general subject and elective mathematics class available)
JLPT Prep Training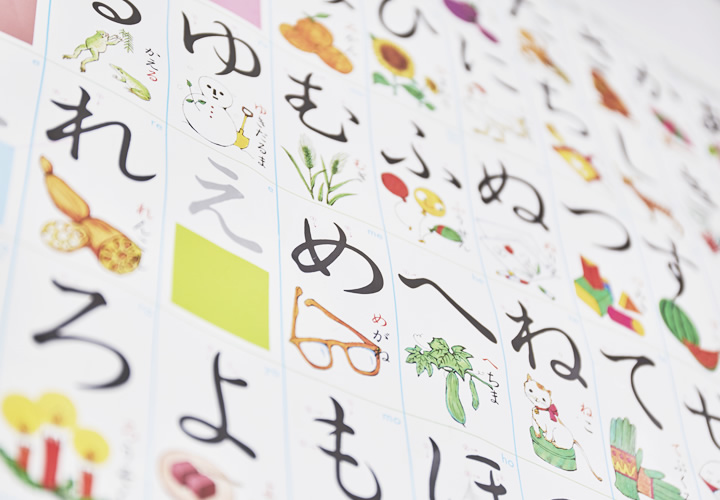 Support
Individual consultation
Interview training
Report writing
Overseas student exam prep
Elective subjects