Student dormitories of New Japan Academy
The student dormitory of New Japan Academy is ready for you on the day of your arrival
so you can start your student life in Japan immediately.
Opting for the dormitory is so much easier than going through the whole,
often troublesome, renting process yourself.
We recommend that you apply for the dormitory
when applying for your course,
so you can relax and glide into your student life with ease.
About The Dorm
Convenient location

Our school is about 15 minutes away on foot or by bicycle from the dormitories.
Convenience stores, supermarkets and a post office are close by, and some properties are a 10-minute walk to the station.

Rooms with essential furniture
and appliances

All rooms are equipped with furniture, home appliances and futons necessary for daily life.
Properties owned by group corporation.

Dormitory fee is reasonable because the property is owned by the NewJapan Academy group corporation.
(If there are many applicants for the dormitory, some rental properties may be used)

Including internet usage fee.

All student dormitories have Wi-Fi access.
Internet access is included in the dormitory fee.
Utilities and water included.

The dormitory fee includes utilities and water charges.
The cost of living is low and secure.

Security

Some properties have automatic lock and all rooms have intercom.
Your life in domitory is pretty safe due to staff patrols and security cameras.
Dormitory fees
| Key money | Deposit | Monthly rent |
| --- | --- | --- |
| 50,000yen- | 10,000yen | 30,000yen- |
Monthly rent includes utilities, water and internet usage
*Fees are different depending on the property and number of people living together.
*The deposit may be refunded upon leaving the dormitory, depending on the circumstances, after checking that the facilities are not damaged and have been adequately cleaned.
*Please contact us for more information.
Joytel Fussa
This is a student dormitory with automatic locks directly operated by the New Japan Academy. The school is less than a 6-minute walk away. There is no kitchen in the room, but you can cook in the communal kitchen in the shared facilities. A student cafeteria is attached to Joytel Fussa, and students can eat in the cafeteria at certain times of the day.
The shared laundry room is available for washing clothes.
Joytel Hamura
This is a student dormitory directly managed by the New Japan Academy. It is located about 15 minutes by bicycle to the school. There is a large commercial centre right in front of the dormitory, making it a convenient place to live.
A shared laundry room is available for washing clothes. Although it is a little far from the school, the train station is a 12-minute walk away and there are a post office and many shops in the area so it is very convenient to live.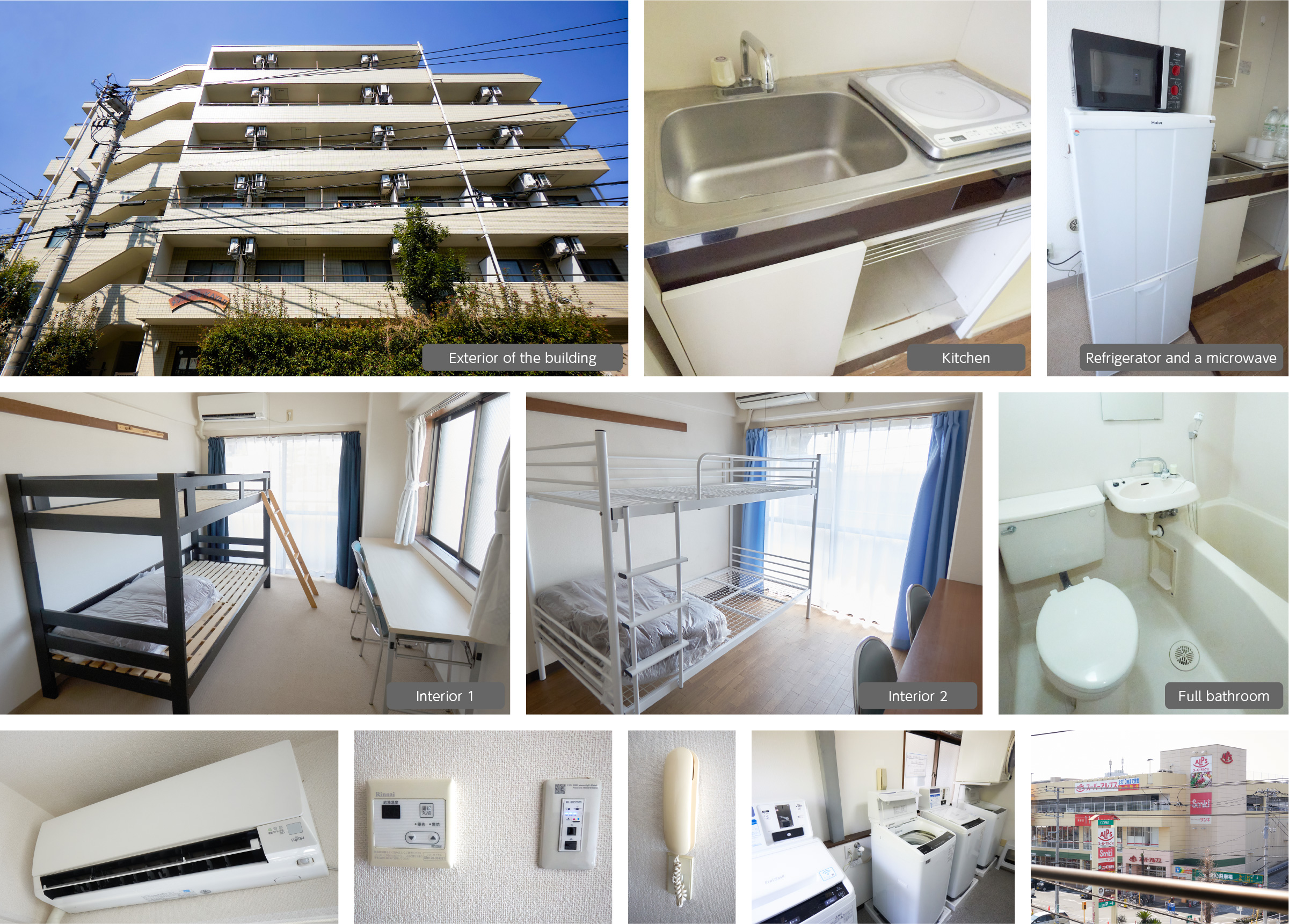 Accommodation For Guardians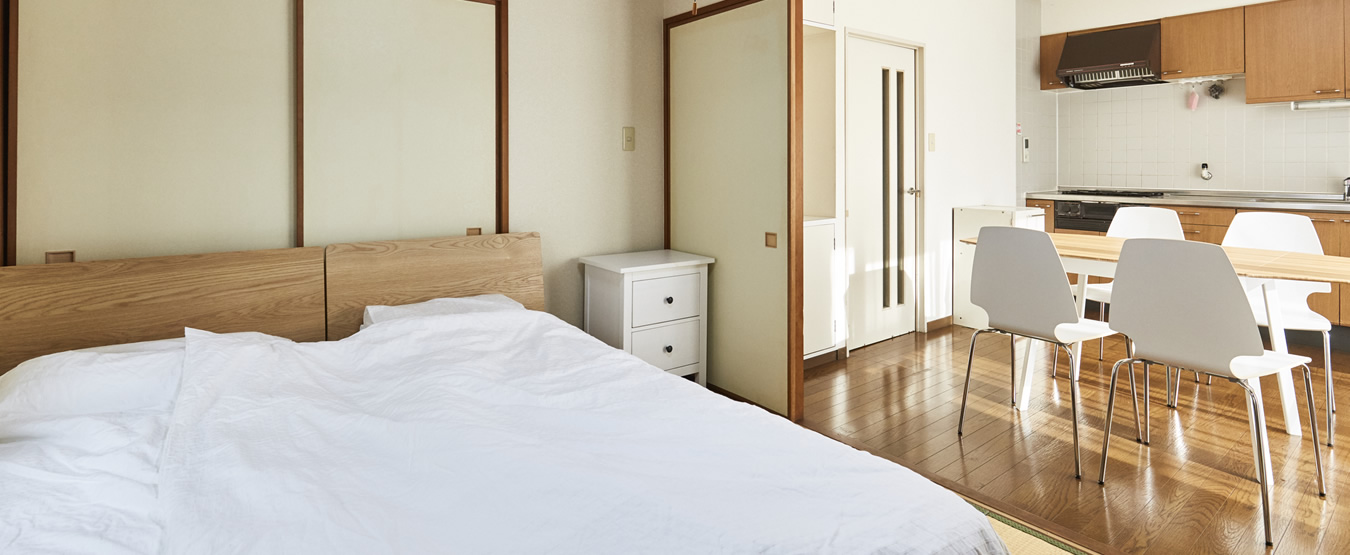 An apartment is available at Joytell Fussa for the guardians of our students for their short-term stay.
The two-bedroom unit is fully furnished and can be used just like home.
Please inquire for details.
If it is full in the directly managed student dormitories,
we contract general rental properties to meet the needs of students who wish to enter the dormitories.
A student's cafeteria Attached to Joytel Fussa
There is a student cafeteria next to the student dormitory Joytel Fussa. The cafeteria is mainly open for lunch and students can enjoy reasonable meals. Teachers and administrative staff also use the cafeteria, so it is a place where you can communicate with us.