Through teaching
of the Japanese Language
we develop considerate
international professionals
Since Establishment in 1982,
We have been teaching the Japanese Language
with an aim to develop international talents.
We are strongly aware that, for most of the students,
this is their first ever overseas experience as a foreign student,
so we make sure to provide courteous support
for a smooth integration into life in Japan.
Our interaction with the students not only
include educational consultation but also has a focus on developing
students with international perspectives.
Educational Philosophy
We don't merely teach the Japanese Language.
We are here to develop caring and considerate international talents through our educational activities, as we strongly believe the ability to care for others is a key factor to becoming a real global citizen.
When the Great East Japan Earthquake hit on 11th March 2011, the world saw the Japanese people patiently and politely waiting in cues for buses and public phones despite the adverse circumstances. Although so surprising to the rest of the world, it was highly esteemed.
Conducting themselves with respect and integrity is a remarkable caring culture that symbolizes Japan.
"Omoiyari"—caring and showing sincere consideration for others― means having respect and showing understanding for the feelings of those around you.
Manners and etiquette of eating and concepts of time differ from country to country. There is no fit-all template. However, we believe the virtue of being considerate to others is appreciated throughout the world.
From the time of establishment, we have taken this virtue to heart. During your stay as an overseas student at our school, you will experience this virtue in your interactions with our teaching and operation staff.
It is our wish that students understand that developing this virtue is more important than learning the Japanese language or the country. And by way of gaining an understanding of the Japanese culture and manners, go out and get acquainted with as many Japanese people as possible.
Educational Goal
To develop the four skills of listening, speaking, reading and writing of the Japanese language comprehensively and maximize the performance of each individual.
To improve the learning ability and information gathering and self-expression skills in order for the students to cultivate the core strength for achieving individual goals.
To foster the growth of global citizens with a broad perspective who understand and appreciate different cultures.
To develop human resources who have Omoiyari: consideration for others, and a respect for the general social morality by providing various activities that benefit the local community.
Greetings From The Executive
畢 煜
Bi Lee
1976

Born in Shandon Province, China

1997

Arrived in Japan

2004

Graduated from The University of Tokyo, Faculty of Economics.
Assumed the position of chairperson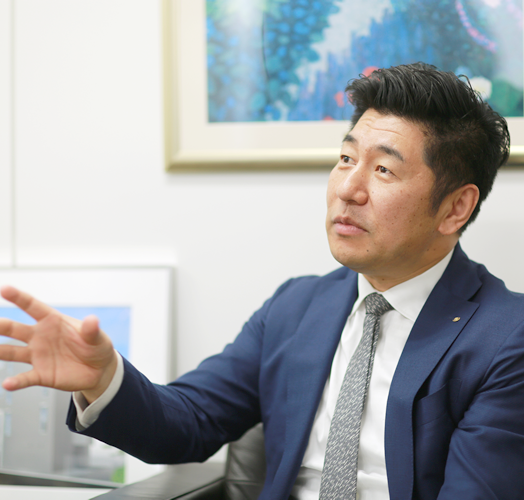 True international professionals
New Japan Academy was established in 1982 with the educational philosophy 'to develop considerate international professionals through the teaching of the Japanese language'
Then what are the conditions for becoming international professionals? Do you think one is considered an international professional when s/he is fluent in Japanese and has passed N1 Exam? The answer is an obvious NO.
People who are born and raised in different environments become accustomed to different manners, cultures, and values. For example, in Nepal turning up 1 hour late for an appointment is considered polite. There is no universal manners, culture or values.
Just as there is no use debating whether international professional should suck ramen noodles and make loud noises, it is impossible to arrive at the correct answer for what is the truth among the many world religions from Buddhism, Christian to Islam.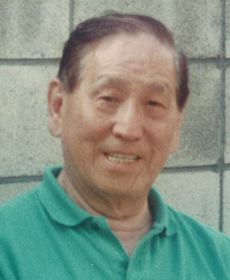 Founder : Miao Ming Feng
However, if there is something universal in this world, I think it would be the human heart that tries to respect and understand the circumstances and feelings of others. Some call this quality love, others compassion.
Our Founder, Miao Ming Feng taught us that this could be explained in the word JIN in the teaching of Confucianism. This is the bases of our Omoiyari philosophy.
At times some of the manners that the Japanese people assume may appear absurd to newly arrived international students. For this reason, we have been teaching common Japanese practices and manners as part of our curriculum. Our approach is not to force obeyance but is to teach in a way that supports the students' quick integration in the Japanese society, so they learn why they need to do things in a certain way. With this at the foundation, we also teach the importance of Omoiyari, being considerate to others, through our teaching of the Japanese language. With this virtue, we believe even the Nepalese people who operate on a different sense of time can act spontaneously with the Japanese common sense.
Overseas students not only have different manners from the Japanese but also may have totally different values around what it is to be human and what happiness is.
When conflicts arise, our approach is not its either our way or your way but rather, first educating the students about the current Japanese circumstances and ask for respect, then invite them to state their opinions. We believe this leads to developing true international talents.
A perfect Japanese speaking ability or having in-depth knowledge of the country isn't enough to blend in with the Japanese society if you don't possess the considerate mind. On the other hand, we as educators must strive to be as tolerant and as considerate towards the students as possible, otherwise, we fail to understand and respect them, and blindly imposing the Japanese values upon them.
Showing consideration towards others is key to becoming real international talents. It is our heartfelt wish that the graduates of this school become real global professionals and excel in Japan and anywhere else in the world.